Mayor Patrick Brown pledged his support to make Brampton a tape ball cricket haven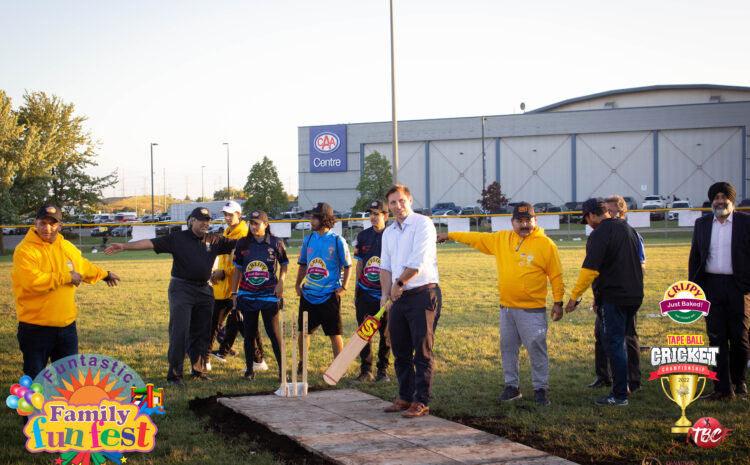 Hon. Mayor Patrick Brown inaugurated Crispy-Second Canadian International Tape Ball Cricket Championship 2022 by hitting a precise picture-worthy stroke. The 3 days tape ball championship this year brought over 22 teams playing in two divisions. Teams as far as New York and Montreal travelled to participate in the event.

Speaking at the occasion, Mr. Brown re-affirmed his support for the event and appreciated the efforts of organizers for promoting the sport in Brampton. He pledged for continuous City's support for such events in Brampton.