Tape Ball fever took over Brampton… Scarborough Stallions won Crispy ITBCC-2022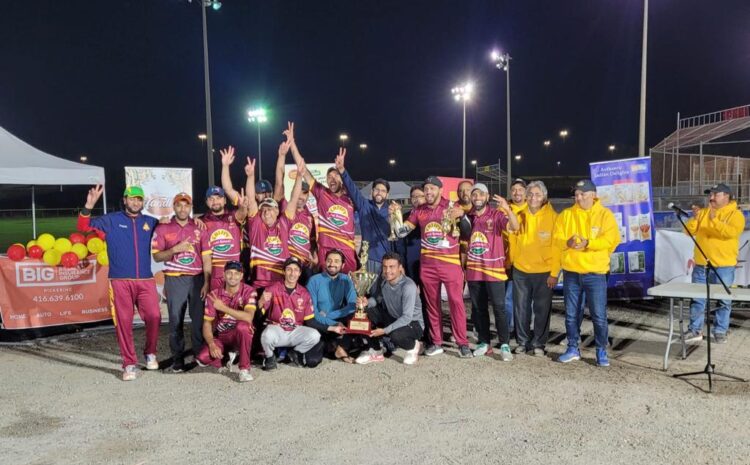 Scarborough Stallions won Crispy ITBCC-2022 after its star batsman's Rizwan Cheema (former Captain of Canadian Test Cricket team) pushed hard hits through the boundary while comfortably chasing 35 in the last 2 overs and hitting a big sixer bringing the match to its conclusion.
The championship came to its exciting end. This year's event attracted over 22 teams in two divisions and teams as far as New York and Montreal.
This year's title sponsor TWI foods (Crispy) as well many other lead sponsors including Billyard Insurance Group (Pickering), Super Asia (Handi and Sherbon), Ashoka, Dabur, Quality Natural Foods were instrumental in supporting the event.